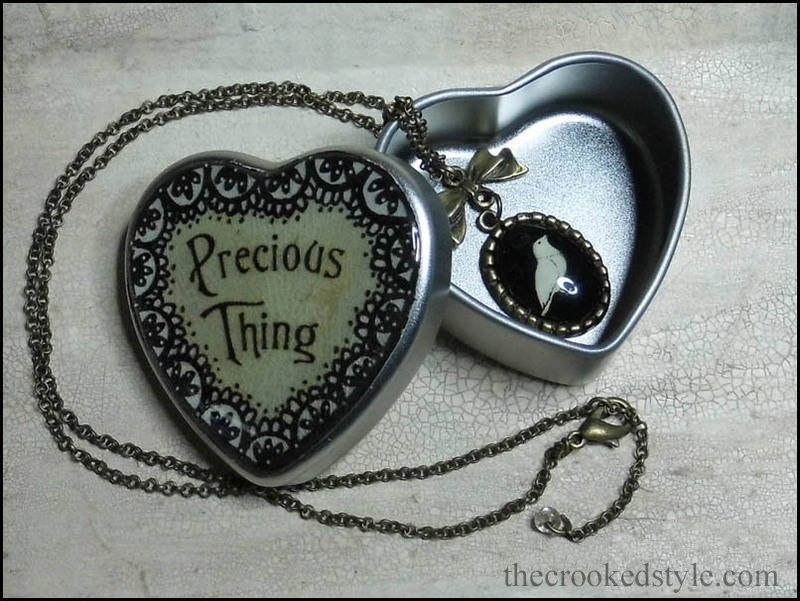 A large proportion of my jewellery is made by setting a glazed paper image under glass, and so it is therefore not waterproof. Do take care, especially with the rings as it is very easy to forget you are wearing them when washing your hands. All the metal parts I use are lead and nickel free.
All jewellery should be worn with care. It is advisable to protect all jewellery from contact with water, e.g. while swimming, showering etc. Please take care not to allow your jewellery to come into contact with cleaning materials, perfumes or toiletries. Most metals and metal platings will oxidise and the colour may become dull with time. You can prevent some oxidisation by keeping the item in a sealed bag. Most silver plated items will eventually yellow with time, so give them a very gentle polish with a silver polishing cloth, and they should re-gain their old shine.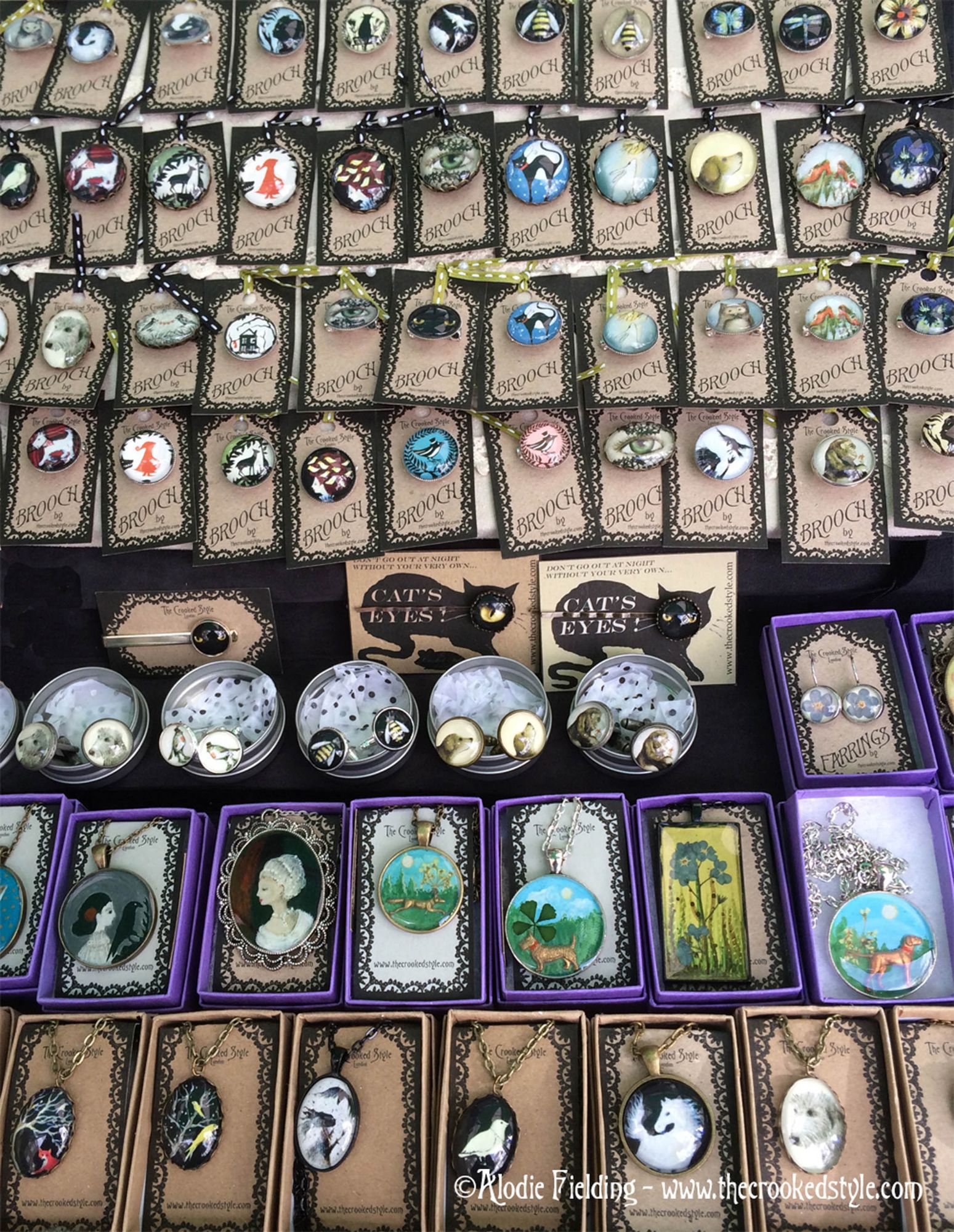 All new chain, findings and jewellery parts are lead and nickel free. Vintage jewellery stock is made from the metals of the time and there will be a description for each piece. Please keep all the items you buy, away from babies and small children. The jewellery in particular is made from small parts and could be a choking hazard.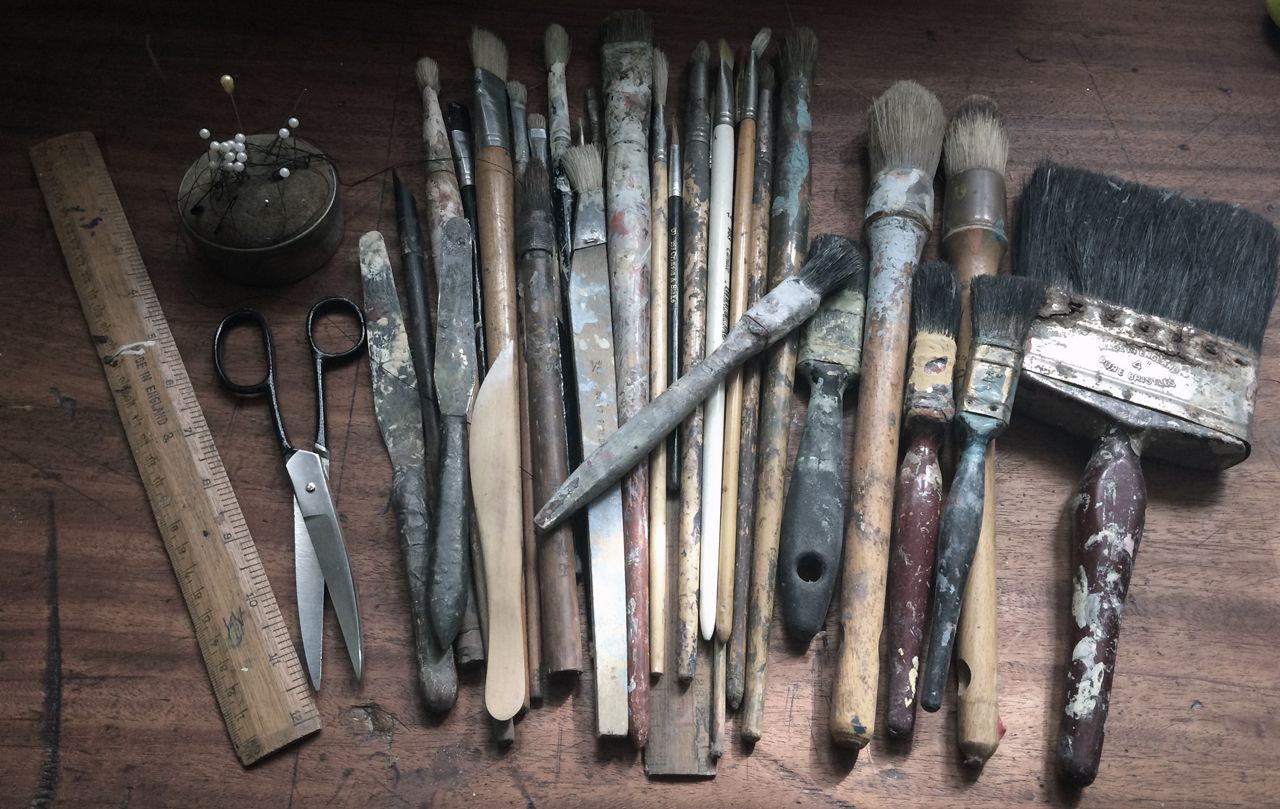 For the best care of prints, you should ideally frame them behind glass and keep them out of direct sunlight. This goes for all types of artwork, not just digital prints. I use pigment based inks on archival or heavyweight Epson paper, so the giclee prints I sell on my website are high quality and should be very long lasting. Any kind of artwork whether it is an oil painting, watercolour, photograph, print or collage, will gradually fade if exposed to sunlight, so do be careful where you choose to display your artwork.